Certification and diplomas
At the end of your subscription period (6 months minimum), you'll receive a diploma detailing your level and progress. This document provides information not only on the level achieved at the end of the training, but also on the learning and revision efforts made throughout the course, participation rate, training time, number of lessons done, etc.
All our evaluations offer CEFR level equivalence grids (Common European Framework of Reference for Languages).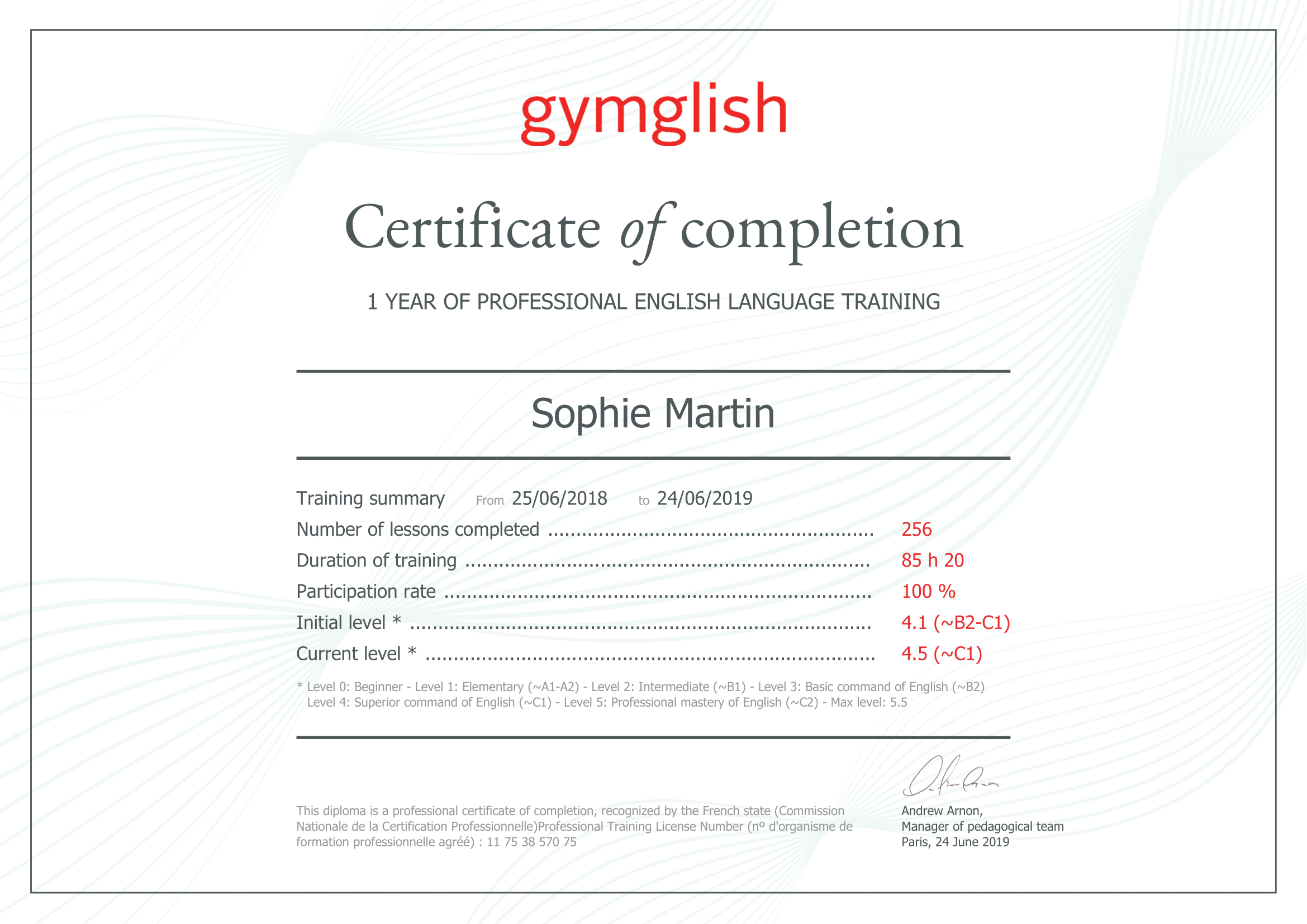 ---