When will I receive my initial pedagogical assessment?
After your first group of lessons, you'll receive personalized Pedagogical Assessment containing a level assessment and an outline of your current strengths and weaknesses. Your level is determined in line with the Common European Framework of Reference for Languages (CEFRL). As you continue your lessons, we'll keep your level assessment up-to-date in real time. You'll be able to see how you've improved over time in key areas such as grammar, reading and listening comprehension.
The assessment is done gradually over the course of your first lessons.
Please note that the pedagogical assessment is created only once. We will not update it, but your certificate of completion will show your progress.
Below you will find examples of the Pedagogical Assessment and specific information depending on your course type:
Gymglish Pedagogical Assessment
Your Gymglish Pedagogical Assessment is delivered after you've completed 10 lessons.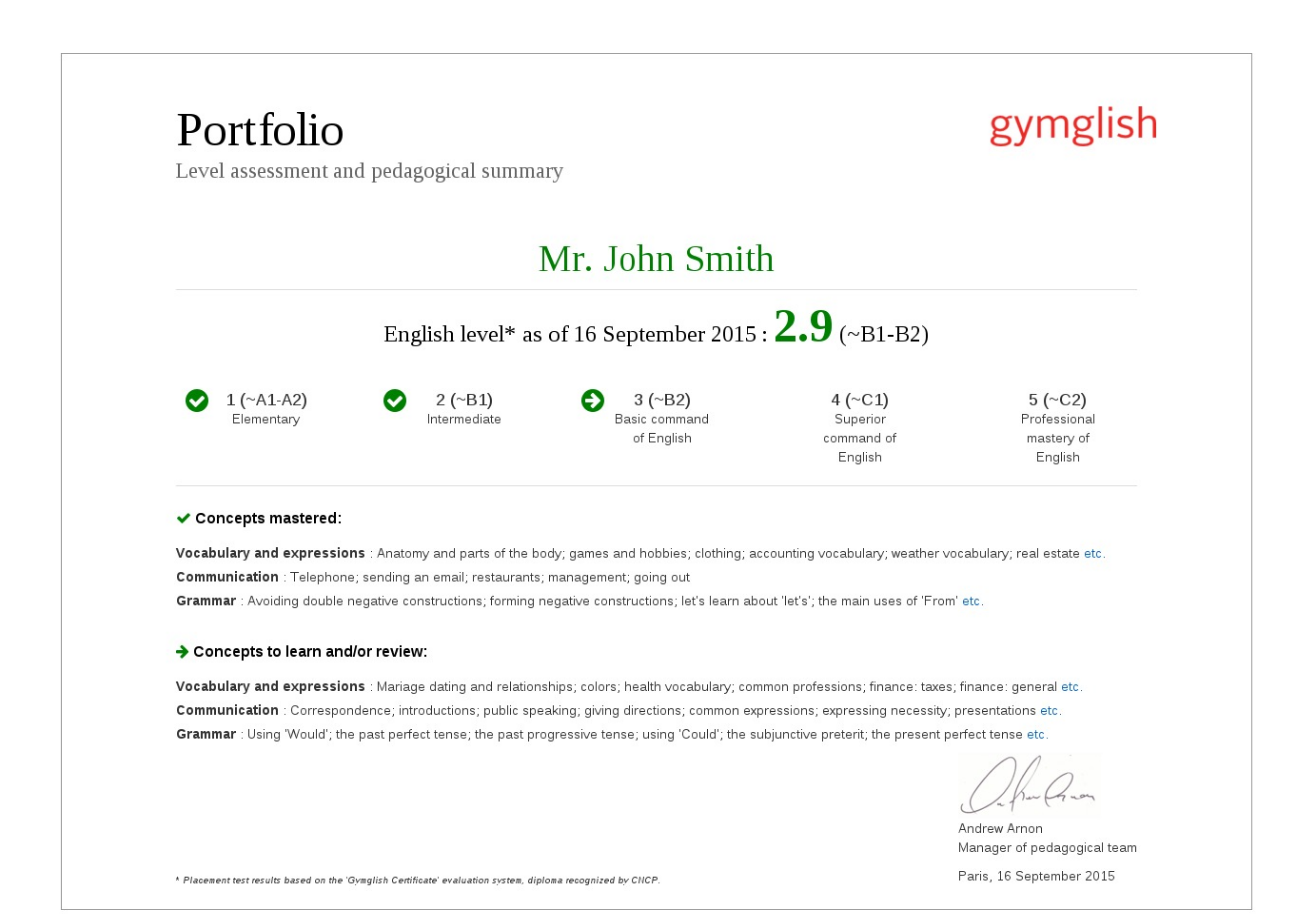 Frantastique "FLE" Bilan Pédagogique
Your Frantastique "FLE" Bilan Pédagogique is delivered after you've completed 7 lessons.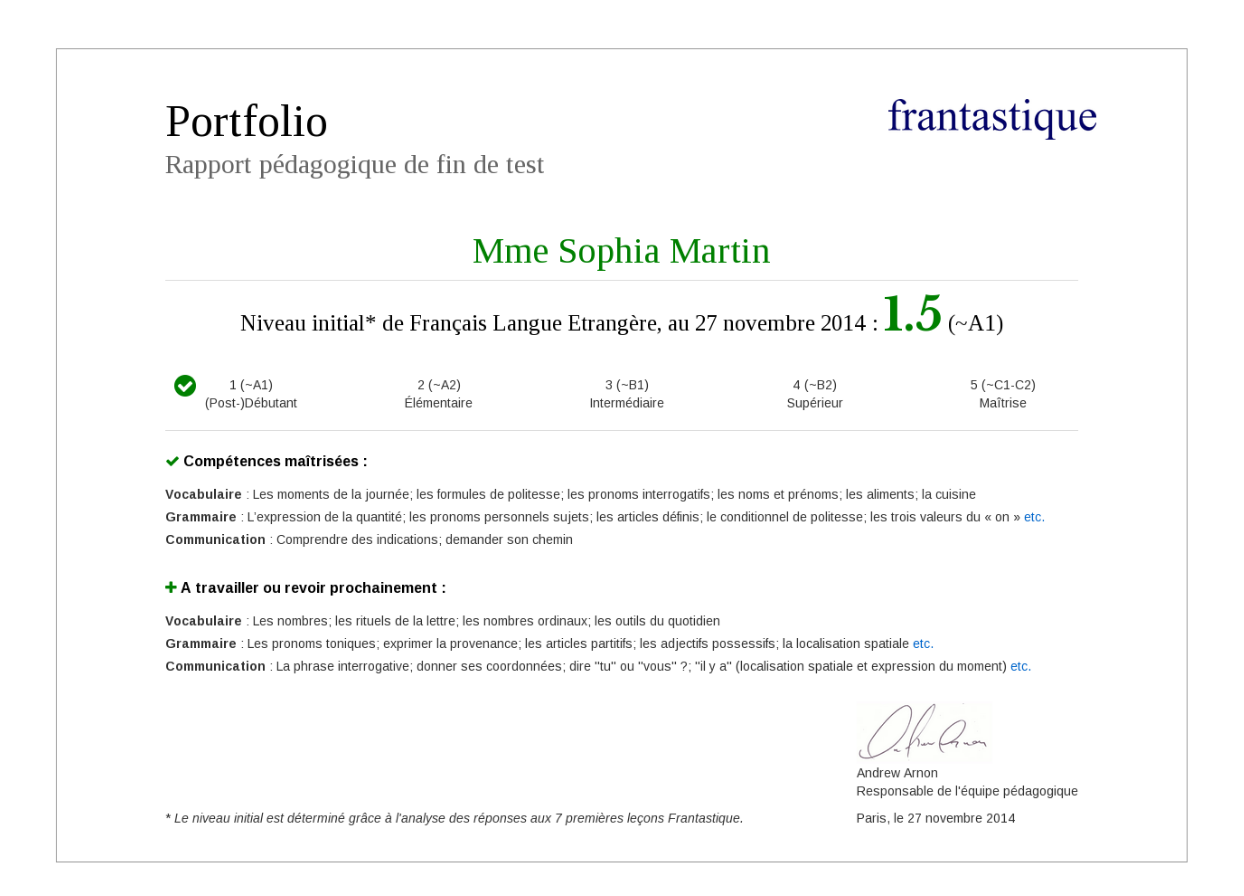 ---
---